What an awesome event! Hosted at Sydney's Eastern Creek International Raceway, cars from the USA, Japan & New Zealand competed against the strong local heroes. Tarzan Yamada has returned and defended the crown with an amazing 1:28.8510 in the Cyber Evo!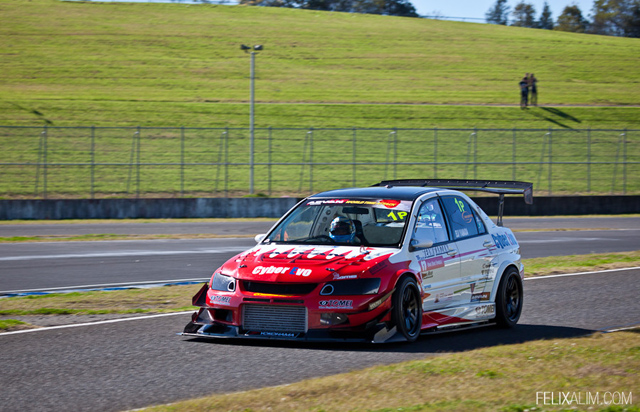 Photo by Felix Alim.
For results & photos, please click here.